Last week we discussed 3 forgotten benefits of Sabbath rest. Today we'll share several methods to help you actually enjoy Sabbath rest. This kind of rest is about more than just doing nothing, you need to be intentional in how you rest. Attention should be given, not only to your body, but also your heart, mind, and soul.
Like last week, this post was inspired by a Tim Keller sermon on rest.
Start with Worship
This is the Lord's day. Start it right, by making it about Him. When He comes first, you will benefit the most. Sing his praises, read his Word, pray. Prepare your heart before going to church, and you'll likely get more out of church as well. Psalms 92 is a cool passage to read, and written for the Sabbath.
Keep your activity non-vocational
Sabbath rest doesn't mean you can't do anything. Some activities are, indeed, quite restful and good for the soul. However, keep your Sabbath activities non-vocational. Your vocation is, essentially, what you do to for a living (work or study).
For instance, I love to go fly-fishing. While some would call it work, when I go fishing on Sunday afternoon it is remarkably restful. I enjoy the quiet time in God's Creation (and love catching fish!) However, if I was a professional fisherman, then I probably shouldn't go fishing on the Sabbath.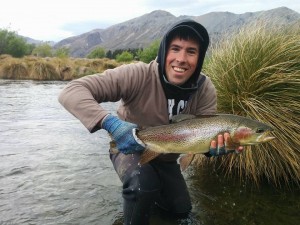 Work enough so you can rest
Exodus 20:8 says, "Remember the Sabbath day, to keep it holy. Six days you shall labor, and do all your work, but the seventh day is a Sabbath to the Lord your God." I think this is particularly important for student sand people with jobs that include homework (such as my wife, Morgan, who is a teacher). The temptation is to skip the homework until Sunday night, and then declare, "my ox is in a ditch and I need to work on the Sabbath!"
The problem here, however, is that you never fully rest. You get a bit of rest on Saturday, but it is also filled with worry and concern about the homework you'll have to do the next day. Sunday comes around and you go to church, get a short Sabbath experience, and then have to do lots of work. You probably get to bed late because you underestimated how much time it would take, and then you're tired on Monday to start the week!
This last semester, Morgan tried to be real intentional about getting all her schoolwork done on Saturday, and Sunday became a much better experience. She used to dread Sunday nights, but when she finished all her labor in six days, she was able to truly rest and enjoy the seventh day of the week. This also meant she was more charged for Monday!
Avoid Work Email
Our generation is more connected than ever before. While most people don't go into work on their Sabbath, technology makes it very tempting to check work emails. I regularly fight this urge on Sabbath days because I want to get ahead or make sure nothing is wrong. But ultimately, the purpose of Sabbath is to remember that my life is in God's hands. By choosing to not check work email, my actions are demonstrating that I actually believe God is in control.
Not only that, but a day of rest means I can show up on Monday and be fully charged. Numerous studies (two were mentioned last week) have shown that employees who take one day off work each week consistently achieve more.
Take a nap
Sabbath day naps are my favorite. They should be yours as well.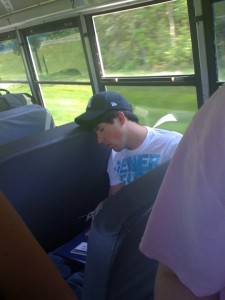 Do Good
In Mark 3:4, Jesus asks a question that should have a rather obvious answer: "Is it lawful on the Sabbath to do good or to do harm, to save life or to kill?"
Clearly, the correct answer is that we should do good and save lives. Granted, you should probably be doing good and saving lives every day of the week, but the Sabbath is a great time to pause, observe what is happening in your life, and ensure you are taking opportunities to love your neighbor as yourself.
Rest in Community
Sabbath doesn't mean you have to go into the woods and be a hermit. God made us for relationship, and it is encouraging and refreshing to rest with others. Either way, going to church on Sunday isn't just about attending. Engage with the family of God, be encouraged and appreciate what God is doing in the lives of others, and share what He is doing in your life.
Likewise, this is a special opportunity to spend time with your family. Do activities with them, have a game night, enjoy a devotional together.
Remember the Lord of the Sabbath
I'm sure a day at the beach would be very restful for you, but remember that  Sabbath is also about resting your heart, mind, and soul. Those things require time with God. Furthermore, Matthew 12:8 declares that Jesus is the Lord of the Sabbath. It's his day, so you should probably spend time with him.
So make every effort to get to church, where you can hear wise people preach on his Word and you can sing His praises. Many people believe they don't need church to have a healthy relationship with God, but as we discussed in our Justin Bieber post, as Christians we need the church.
You can also remember the Lord of the Sabbath by taking time in the afternoon to pray and listen or have a family devotion. Reflect on the good things He has done in your life. Think about him while you go fishing or bowling or dancing. Remember, it is the Lord's day, not just the Lord's morning!
Your turn: What is your favorite way to rest on the Sabbath?