We've shared about a few athletes here at #LiveFully, but this guy is definitely worth a shout out. His name is Josh Hamilton, and he plays baseball for the Texas Rangers. He has won the MVP, won the Home Run Derby, and recently hit 4 home runs in 1 game. The dude is super talented, one of the top players in the game.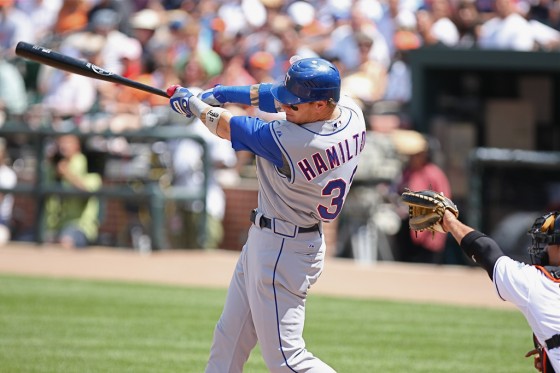 He is also very vocal about his faith in God, but has had a very dark history with drugs and alcohol. In the following interview, you will hear the following:
– Lots of excellent baseball talk (if you want to skip this to hear the spiritual stuff, check out the time codes we've given).
– Hamilton say that he prays and thanks God every time he gets a hit or home run and that he plays for God's glory (2:33).
– Hamilton shares about his relapse into alcohol in February and how he has worked through it. His advice is surprisingly practical and important. (4:48).
– Hamilton talks about how baseball is temporary (5:29) and shares that it is not essential for the full life.
– The fans love to yell and heckle him in the outfield about his relapses and drug history (6:15). His response? "The Holy Spirit reminds me that Jesus was scoffed at too", and he wasn't even guilty. When they heckle, Hamilton prays for them!
– He wants to play where God wants him to be (8:18).
This interview really impressed me, but there are certainly people who have their doubts about his relapses. Some see him as a liability, someone who will fail dramatically again. They see his faith as a ruse to cover his past mistakes.
Personally, I think Hamilton is as authentic as it gets. His faith is genuine, but like all of us he still has trouble with sin. He deals with those mistakes with incredible honesty and maturity, and I think we can all learn somethings from him.
1) How do you react when people criticize you? Do you pray for them?
2) Do you recognize that your work is temporary and not the secret to a full life?
3)  When you fail, are you quick to confess and return to the Lord so that He can continue His work in you?
You can hear more of Josh's testimony over at I Am Second.