Last week we introduced you to one of the writers for #LiveFully. Today, we're introducing the other guy…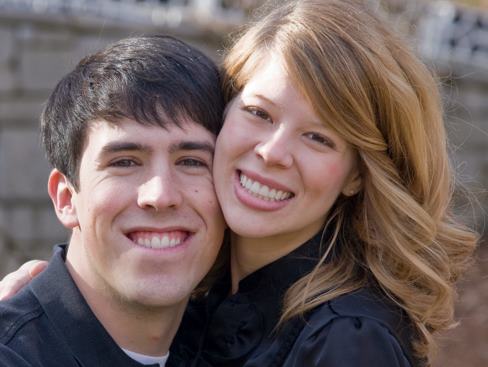 Random Facts:
1) I've been skydiving from 15,000 feet and bungee jumped from 130 feet. The bungee jump was much scarier.
2) My favorite tv show is LOST. I believe in its goodness all the way through to the end.
3) My wife is one of the funniest and hardest working people alive. She's also a babe!
4) My favorite Superhero is obviously Batman, but if I had to be a superhero I would choose Spiderman's powers.
5) Lord of the Rings is the best story/book/movie ever. This is not my opinion, it is science.
What part of culture do you seek to impact?
I want to impact all of culture! Right now, however, my wife and I believe we are called to New Zealand. So on July 3, we are moving there. I have lived in Atlanta my entire life, so this is a huge change, but we believe that following God's calling is essential to living the full life. I hope to impact culture in New Zealand and the rest of the world through writing, story telling, and helping people understand the incredible story of God's Word and see how their story fits in.
Why jump on the #LiveFully bandwagon?
I've lived life as a follower of Jesus, and truly believe it is the most satisfying. I see so many people looking for fulfillment in other things, and they are constantly disappointed or heart broken. I want people to realize that following Jesus is more than just saying a prayer as a kid or at camp, but rather it is an entire life lived for the glory of God. We were created for relationship with God, and we can only be satisfied when we are doing what we were created for.
As believers, we aren't missing out on what the world has to offer. Rather, the world is missing out on what God has already given us.
The good news, however, is that He offers this gift to all. I write for #LiveFully because I want others to receive that gift and enjoy it to the fullest.
Wait, did you say you were moving to New Zealand? 
Yep! In a couple of weeks!
You do realize that is crazy, right?
Yeah, my wife and I have realized this several times over the past couple months. I think it is a great example of living according to one of my favorite quotes: "Attempt something so great for God that it is doomed to fail unless God is in it."
New Zealand is pretty far away from home, and we still are not sure what we'll be doing out there. But one thing we are sure of, is that the same God we follow in America is the same God who reigns in New Zealand. We're really excited to see what He does in our lives out there, and if you would like to stay updated we'll be sharing our stories at EvanandMorgan.net.
Thanks for your support of #LiveFully! I love writing here and look forward to continuing to write new content for you from the other side of the world.