You've found yourself in a mini-series on Rebranding the church. If you missed it, then I recommend reading the introduction. Essentially, we believe that followers of Jesus should be most recognized for what they contribute to the world instead of what they are against in the world. Each week we tackle something the church must demonstrate they support.
What Would Jesus Say?
If you asked Jesus what he believed the church needed to do, in order that the world might know that he was the truth, what do you think he would say?
One of the most fascinating passages in the Bible is John 17. Jesus prays for the church before he dies on the cross and reveals his incredible compassion for us.
The words he prays should be well known in all of our hearts, and yet his prayer is one of the things the church struggles with most. In this prayer, he explains the unbelievably important key to how the world will know Jesus is from God and that God loves the world: the church's love for each other.
"I do not ask for these only, but also for those who will believe in me through their word, that they may all be one, just as you, Father, are in me, and I in you, that they also may be in us, so that the world may believe that you have sent me. The glory that you have given me I have given to them, that they may be one even as we are one, I in them and you in me, that they may become perfectly one, so that the world may know that you sent me and loved them even as you loved me."
(John 17:20-23 ESV)
Those are powerful words. If we want the world to know God loves them, then we must learn to love each other.
A Unified Church?
Unfortunately, the church at large doesn't seem to get along. Bickering over theological issues runs rampant, arrogance about denominations leaves people feeling excluded, and we all love to point the finger away from ourselves.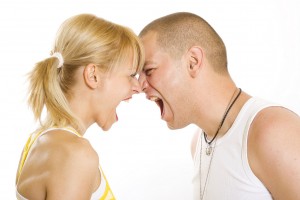 Not only that, we often do a poor job loving the people we have personal relationships with in our own church! Over the years I've seen and heard plenty of judging, gossiping, and inhospitableness.
But if we want the world to believe in God, then we need to make unity and love foundational to our core. As much as we like to cling to our doctrine and vilify those who disagree, our best hope of reaching the world is through loving other Christians, even the ones we disagree with.
The Power of Unity
When we arrived in New Zealand, the church here showed us incredible love and support. It was an incredible blessing and demonstration of God's love. My wonderful wife loves telling Kiwis the story. Many of them do not know God, but they are stunned with the kindness the church showed.
Here is another positive example: In the past years, I've witnessed high school students love middle school students in life changing ways. In the youth group, the older students choose to disciple the younger students. When the middle school students grow to become leaders themselves, we love to ask them why they wanted to become leaders. They consistently answer, "my leader made such an impact on me, and I wanted to do the same for other middle schoolers."
Unity and love amongst believers changes lives. People notice it, because it is not normal. The love of Jesus is contagious, and so we must demonstrate it to the body of Christ.
How will we resolve hundreds, if not thousands of years of conflict in the church? Simple: by focussing on the cross. While many of us may disagree over things like predestination, baptism, the rapture, and music styles, we can agree over the work of Jesus and our need for him.
That alone sets us apart from much of the world, and that alone is enough to unite us.
I'm not saying you should not hold to your beliefs. You should, and you should work to back them up by the Bible. But in theological discussions, we need to learn to major on the majors and minor on the minors. Even when we disagree, it can be done respectfully and with love.
If you understand the love Christ showed you, then it becomes much more natural to love other people. No matter how strongly someone tells you you're wrong, odds are they won't have you crucified. In the face of mockers and spitters, Jesus uttered these words, "Father, forgive them, for they know not what they do" (Luke 23:34).
If we begin to love each other the way Christ loved us, the world will notice. Your neighbors will desire the kind of community you have, and your love will change humanity. Should we love the world as well? Of course! But first we must learn to love each other. If we can do that, then loving the world will come naturally.
What is one practical way you can show someone in your church love?