Today we're keeping it simple because we want your thoughts more than our own.
This quote really says it well: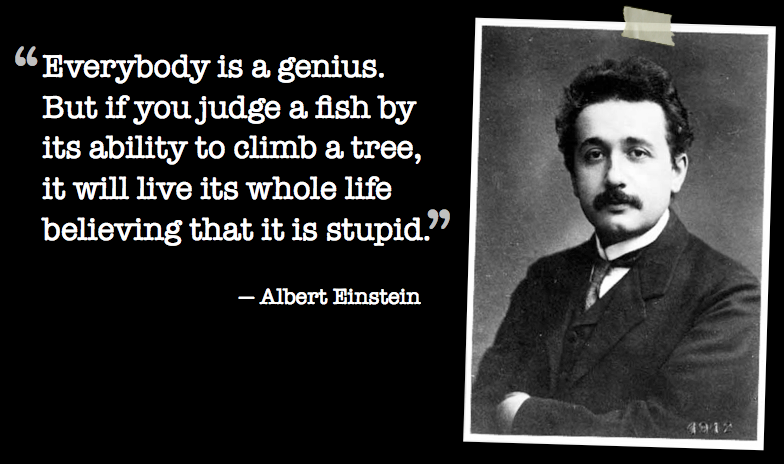 Do you agree/disagree with Mr. Einstein?
What do you believe you, specifically you, were created to do?
Are you a fish trying to climb a tree and you need to embrace your ability to swim? Why or why not?
Answering these questions honestly is essential to living the full life. We look forward to your response in the comments!
Image source: here