We want to see your #LiveFully shirt. With you in it.
If you have a #LiveFully shirt, then send us a picture with you wearing it. Include the location where your image was taken, and we're going to create a new page with a #LiveFully map and every picture of people wearing their shirt around the world.
Your picture doesn't have to be pretty, here is my example: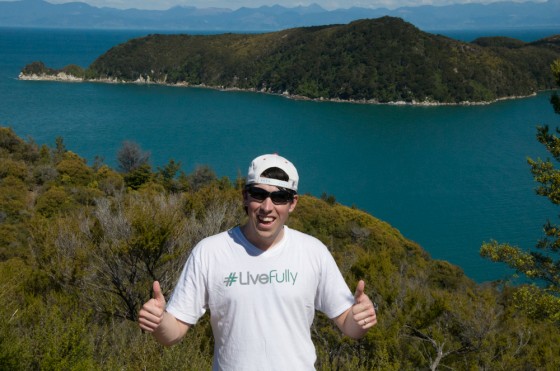 The key is to look happy, or crazy, or goofy, or dashing. I managed to do everything at once – except for the dashing part. If you have a photo with your shirt already, send it to livefullyblog@gmail.com. Exotic locations are encouraged, but your home town is also great.
If you don't have a shirt yet, you can purchase one for $15 in our store. Shipping is free, which is pretty awesome.
This project is ongoing. If you send in a picture this week and take a better one next year, then send it in! We'll keep your best photo live, and we hope to see these shirts all over the world. Right now, our map is a bit bare, so please send your photos in ASAP!
View #LiveFully Shirts in a full screen map