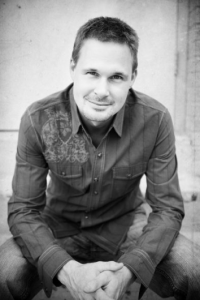 Today, we'd like for you to meet our friend Jason Young. Jason is not only a successful entrepreneur, but an incredible husband and father.  I (Brian) have looked to Jason for wisdom and coaching over the last several years, and God has used him to breathe courage into me like few ever have. Enjoy!
#LF: What do you believe your purpose is?
I believe that my purpose is to equip influencers (leaders). This can take on different appearances, but at the end of the day I want to have equipped influencers. I look at purpose like a filter. If I have an idea or opportunity and it doesn't make it through the filter, I know that it is not for me. Here are three examples of how I am living out my purpose right now:
(1) I am coaching a leader how to create remarkable experiences in their large church.
(2) I spoke to several thousand college students last week about how to increase their influence by deciding how they are influenced.
(3) I partnered with a popular and respectable publishing company in order to crowd source conference notes, and make them immediately available in a blog post format and all speaker sessions in a single free PDF download.
#LF: How are you working to impact your sphere of influence?
I have always worked through relationships. More specifically, I discover channels that people find important and work hard to add value there. Why this approach? If they already pay attention to those self-identified channels, why would I not begin where they already find value?
I often like to surprise and delight leaders in my sphere of influence. People are accustomed to the day-in and day-out routine of life. So, when a surprise meets them in the middle of their day, you would be amazed at how this can be a microburst of impact. I find many leaders today want to impact their space with notable moves and sensation-worthy attention. I find the opposite to be more my style and, to me, more deeply valued.
#LF: How does your relationship with God affect your ability to influence the world?
God created the world. God created me. God created me to influence the world. If I neglect the opportunity to remain poised for God to use my life, I am devaluing His creation and potential glory unto Himself. My goal is to remain present and discover His current and get into the flow. God calls me to obedience and from that flows influence.
#LF: What compelled you to write an eBook?
I have always wanted to write. In fact, I changed my major in college to help me become a more proficient reader, writer, and collector of stories. To be honest, I am not a natural day-to-day writer of long content. I can write in short bursts, but nothing of any length. So, this book required discipline to see it through to completion. I decided not to just write anything. I waited until there was something worthwhile to say.
I wrote this eBook for three primary reasons:
(1) to communicate a message that is central to my life
(2) to test the market for future content
(3) to understand the writing process
If you want to hear more from Jason…
Grab Jason's helpful Ebook here
Check out Jason's site here
Follow Jason on Twitter here