If you know much about me, then you probably know I have a fascination with film. I recently started reading a book by Ted Baehr that has a ridiculously long title: How to Succeed in Hollywood: A Field Guide for Christian Screenwriters, Actors, Producers, Directors, and More
.
I'm only a couple chapters in, but so far it's quite good. It speaks to a lot of concepts we discuss on #LiveFully and gives very practical advice to any Christians who want to impact culture through media.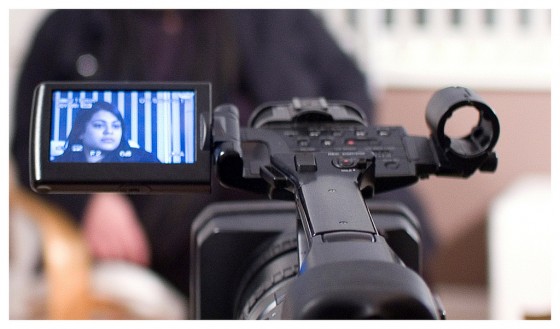 One section in particular really stuck out to me:
It would be a great breakthrough in contemporary communications if we could refrain from using the word "Christian" as an adjective, and limit its use as the early church and the Romans did, by defining "Christian," only as a noun.
In the book of The Acts of the Apostles, a Christian is a person who confesses and follows Jesus Christ. Paul is a Christian who makes tents; however, the tents that Paul makes are not "Christian" tents.
By restricting the use of "Christian," we would no longer be confused by "Christian" art and media. Instead, we would have Christians, who make a work of art, or who communicate through a specific medium, such as television. The artwork made by a Christian may or may not communicate the gospel of Jesus Christ.
If we evaluated the art as art, the television program as a program, and the tent as a tent (including any gospel messages woven into the fabric), then we would be delivered from the temptation to worship a particular thing as a sacred object set apart by the use of "Christian" as an adjective.
Christian culture has become an industry of its own. Christian music, Christian movies, Christian dating sites, Christian youtube, Christian plumbers, and more! While I'm sure some of these are created with good intentions, others are taking advantage of the large audience who will choose to spend money when something is described as "Christian."
(Here is a nice satirical look at Christian dating)
There are multiple problems with this. First, as the #LiveFully mission states, Christians should have a positive impact on culture. If we attempt to escape mainstream culture by living in a Christian bubble, then the world misses out on the truth.
Secondly, operating as a "Christian" art company often gives people license to create poor art. We assume, "since my message is positive, people will accept it even if it is delivered in an ineffective way."
One of our first interviews on this site was with a popular writer named Jeff Goins. He said, "Everyone knows the story about this girl or guy who gets up and sings for their church choir and it is just awful. But they're singing about God, and so everyone comes up to them and says great job.
You know I've been in circumstances like that, and I don't like this weird dichotomy we have between faith and culture, which is a new thing historically. I think faith is supposed to have an impact on culture and culture should have an impact on how what we believe interacts with the world.
So I want somebody, Christian or not, to be touched by my art in some way. And ultimately I want to connect them with that same hope I have. But that initial judgment call, I want it to be on the face value of the art."
Two applications:
1) Evaluate art for art: When you consume media, whether it be movies, television, videos online, books, or anything else, evaluate it for the quality of the art. Is the message important? Of course! But often times, the meaning of a story is intimately tied to the method of storytelling. If the method is poor, then the message will not resonate with the audience.
2) Create quality art: Do you have a story to tell that will inspire hope? Awesome. Go for it, but make no compromises in the quality with which you tell the story. Good art can inspire and change the lives of anyone. This will not be easy – it will cost you sweat and time and require constant prayer for God to work through you. But if you create something truly beautiful, then the world will take notice.
Your Turn: Let us know what you think in the comments: should we stop using "Christian" as an adjective? Or is that going too far?
photo credit: jsawkins via photopin cc