Philippians 4:8 "Whatever is true, whatever is honorable, whatever is just, whatever is pure, whatever is lovely, whatever is commendable, if there is any excellence, if there is anything worthy of praise, think about these things."
Paul commands the Christians in Philippi to think about things that are beautiful, good, and true.  For those of you philosophy people, you may be drawn to consider another person in history who called attention to those qualities. Plato considered these three things – the True, Good, and the Beautiful to be the "universals," and he held that in order to live a holistic, mature life they must exist together in a harmonious way.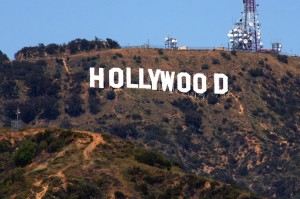 Eugene Petersen, author of The Message, describes the way in which the church has fallen short of embracing all three.  In regards to Christians, he states "we are vigorous in contending for the True, thinking rightly about God.  We are energetic in insisting on the Good, behaving rightly before God.  But Beauty, the forms by which the True and the Good take shape in human life, we pretty much ignore."
Do you agree?
In the world of art and entertainment, a lot of past Christians just said "no" to it unless the expressions were overtly "Christian" in content. Today many Christians, particularly young people, view all kinds entertainment without any critical thought, accepting their messages, even when directly against the worldview and truths of the Bible.
Rather than falling into one of those extremes, Christians can engage with a "yes and no" approach— enjoying and affirming what is good, beautiful and true, while exposing what is bad, false, and potentially harmful.
The following questions provide a good start for thinking with a "yes and no" approach to the arts and entertainment, particularly movies, t.v. sitcoms, and music.
The Good – Specifically, what positive behaviors and morals are expressed?
-If a narrative, which characters display virtue and ethical decision making?
-What positive character traits are expressed? (i.e. courage, sacrifice, kindness, humility, etc.)
-On the contrary, what behaviors and morals are expressed that do not contribute to the common good of culture? What are their negative repercussions, both individually and communally?
The Beautiful –What parts of the art were aesthetically pleasing?
-What was creative and done with excellence?
-How was the quality of the writing? Music? Painting? Videography? Fashion? Scenery?
-Contrarily, what was expressed poorly, with neglect to creative quality?
The True – Are there messages or themes expressed in the art that are aligned with biblical truths and principles?
-If so, what particular biblical principles/passages affirm those messages as true?
-Are there messages that are false? If so, which biblical passages demonstrate that those messages are false?
-How does living by these false messages negatively affect one's life in the "real world?"
Whether with friends after seeing a movie together, or in a dialogue with family after watching your favorite weekly sitcom, consider these questions. We'd love for you to share any feedback and specific examples of  implementing this approach.